Property
"Tailored opportunities for aviation, business and community"
Our objective is to provide functional and efficient facilities for existing and new Aviation and commercial operators at Camden Airport. We recognise the bespoke aviation setting and requirements, and endeavour to meet the needs of our commercial operators and the communities. We are mindful of the history of the airport and our impacts on the environment and the community.
Existing facilities include hangars, t-hangars, club, and office support facilities. Development opportunities present by way of renewal and expansion of existing facilities and activation of undeveloped land for commercial purposes.
Please contact Aeria Management Group for your leasing, development and operational requirements.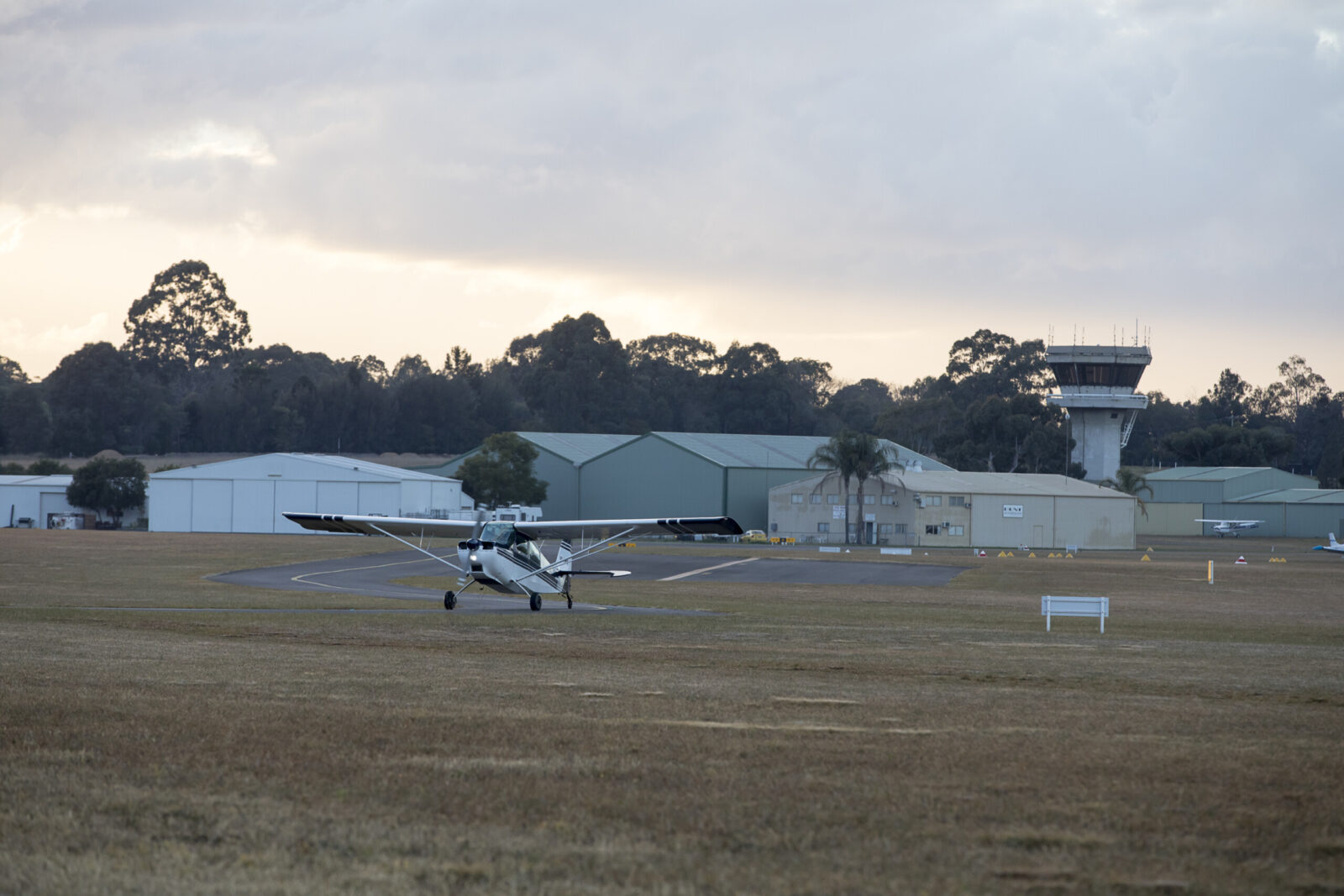 Our Objective is to grow our operations at Camden Airport in support of general aviation and the community. We welcome leasing interests for existing and new operators aligned with our vision and operations.
Please contact Aeria Management Group for all leasing enquiries.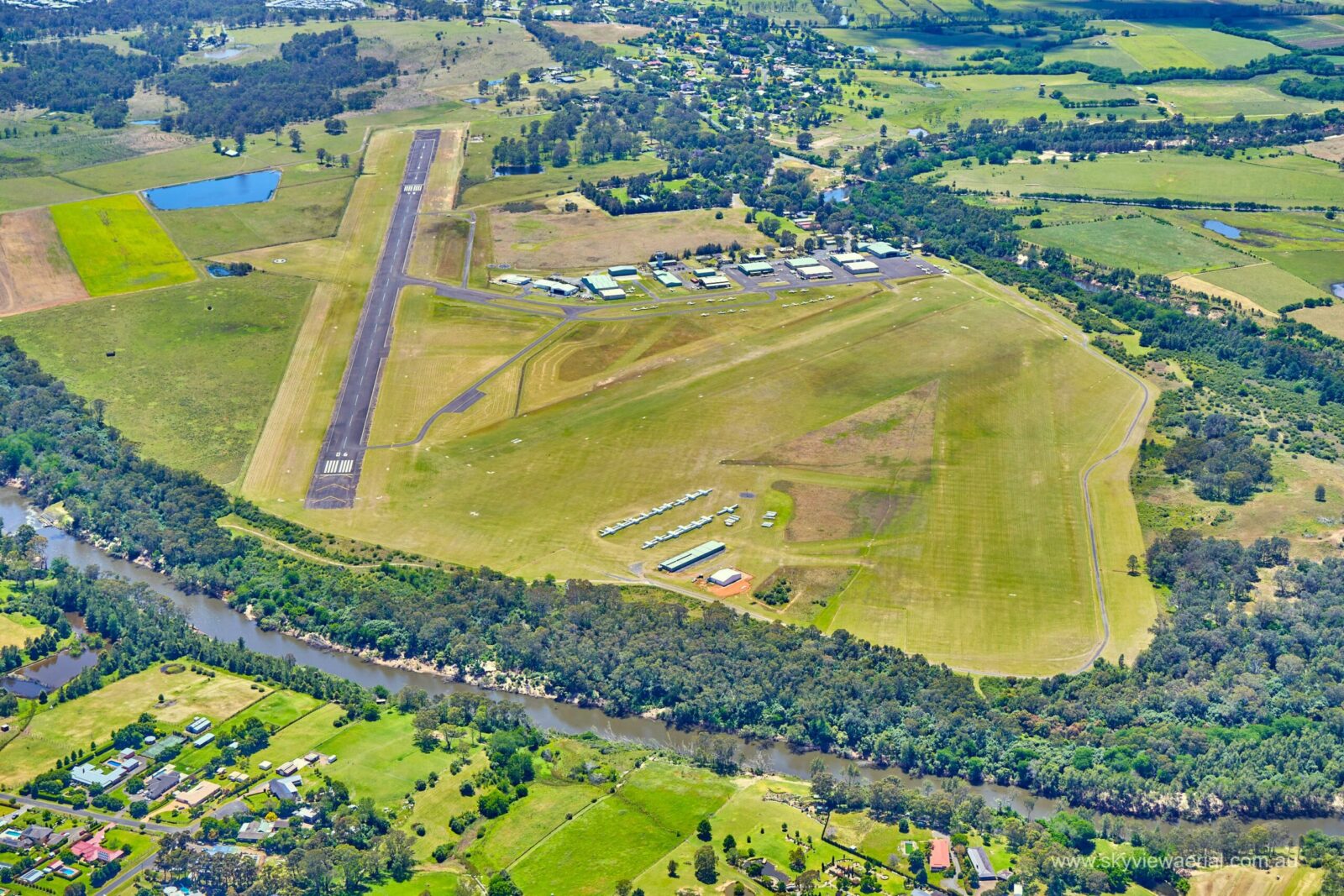 The Airport Business Zone is the 'centre' of airport activities, located on the eastern side of the Aviation Zone. This precinct provides the interface between airside and landside development, accommodating aviation operations and related services, commercial, and business activities. Opportunities for development include aviation operations and support activities, and commercial and business activities.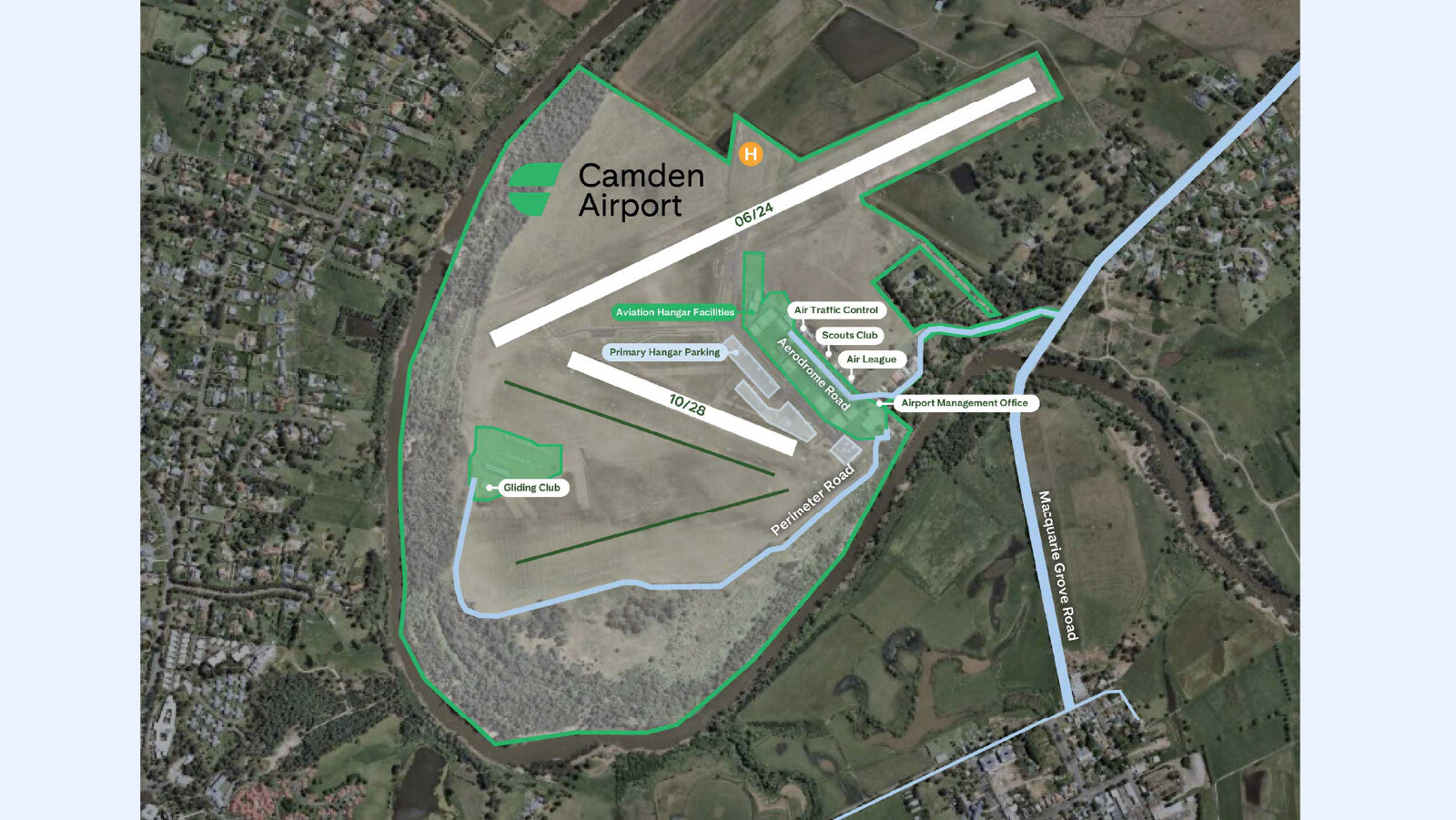 Property and Facilities Management
Our Property Managers and Facilities Managers oversee the day-to-day
operations of the Aeria precinct and management of our facilities, and are available to assist you with matters relating to:
· Tenancy repairs and maintenance
· Workplace health and safety
· Environmental compliance
· Annual compliance certifications
· Emergency maintenance and repairs; and
· Contractor management
At Aeria Management Group we strive to provide high quality property and facilities management services in line with our 'CARE' values of Customer-Centricity, Awareness, Responsibility and Engagement. Our objective is to deliver excellence in customer service and airport operations for the benefit of our operators and their customers.
The following applications and forms assist with the efficient and effective management of airport operations and promote safety and security. Please see all forms below that you may require to complete as a contractor on site.